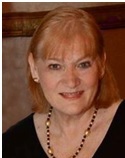 NEW ENGLAND REGION
2015 – 2017
Theme: "Let's Protect Tomorrow Today"
Regional Project: To work together to call on the resources of all of our committees to enhance our environment
Website: www.ngcner.org
We are so fortunate in New England to have states that have a close knit history and geography.
Our 23 + thousand members are close in both proximity and mind set.
With this commitment to common beliefs the 2015-2017 administration's theme   is "Let's Protect Tomorrow Today"
Protecting our earth is more critical today than ever before! We are all aware of our need to conserve, protect and preserve any and all aspects of our environment. Climate change, pollution and land abuse are wreaking havoc on our world. This is a global problem for which we must all take responsibility.
As members of NGC and NER we are charged to educate anyone and everyone who will listen… We owe this to our organization, our future generations and our planet earth.
We in the New England Region are striving to work with our states, clubs, communities and youth to educate, collaborate and promote interest in being part of a needed change. We will work together, call on the resources of all of our committees to enhance our environment, act as responsible stewards of the land and to take our NGC President Sandra Robinson's call to " Leap into Action" to Protect Tomorrow Today!
       Vera Bowen
2015-2017 Director